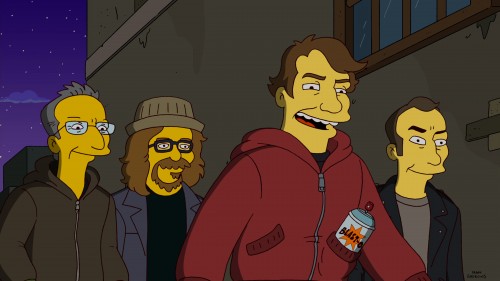 "Exit through the Kwik-e-Mart"
, t
he 15th episode of the 23rd season of the
Simpson
(March 4, 2012 on Fox in Usa), will be dedicated to street art and will guest S
hepard Fairey, Ron English, Kenny Scharf and Robbie Conal
(guest voicing as themselves)
: Bart and Milhouse begin to do street art in Springfield and meet the important artists who invite them to exhibit their work in a gallery..
Waiting to watch it!!
http://www.thesimpsons.com/